Global Merchant Shipbuilding Mid-2023
At the end of the first half of 2023, the order books of shipyards worldwide contained 3,716 vessels with a deadweight tonnage of 231.5 million dwt and a cgt volume of 109.8 million cgt. Across all ship types, these figures represent a 8.8% increase in terms of dwt and 15.5% in terms of cgt compared with the figures from mid-2022. Looking at individual ship types and specific countries of construction, significant differences in the development of the respective order backlog are apparent even at first glance.
Of the approximately 646 newbuilding orders (17.2 million cgt), 59% went to China, 30% to South Korea and – already at a distance – to Japan with 8%, measured in cgt. The share of European shipbuilders continues to shrink and is now only one percent – shipyards only reported 16 merchant ship orders of a combined 0.19 million cgt (mostly passenger ships) in the first half of 2023.
These figures reflect a long-term trend in global merchant shipbuilding. For decades, the share of European shipyards has been shrinking, while China in particular has grown disproportionally strong in recent years. Moreover, shipowners are increasingly ordering passenger ships – the ship type European yards have been focusing on recently – in South Korea and China.
As in recent years, Asian shipyards in particular are benefiting from the boom in the container and gas tanker segment. The majority of the new orders during the first half of 2023 were for container ships (cgt-share 23%) and LNG tankers (21%), while ship owners' interest in cruise/passenger ships was very low. Only two new orders for cruise vessels were registered as the aftermath of the Covid-19 pandemic still marks the cruise sector.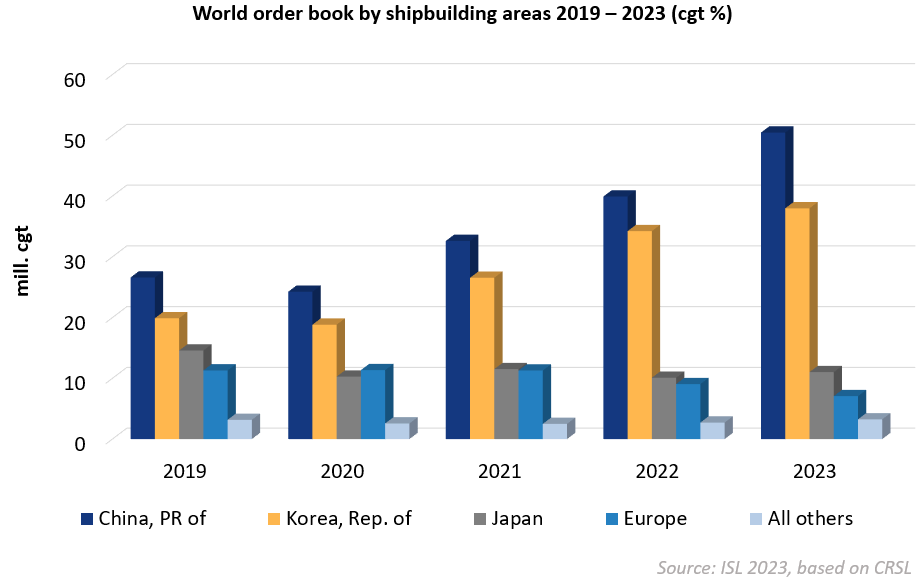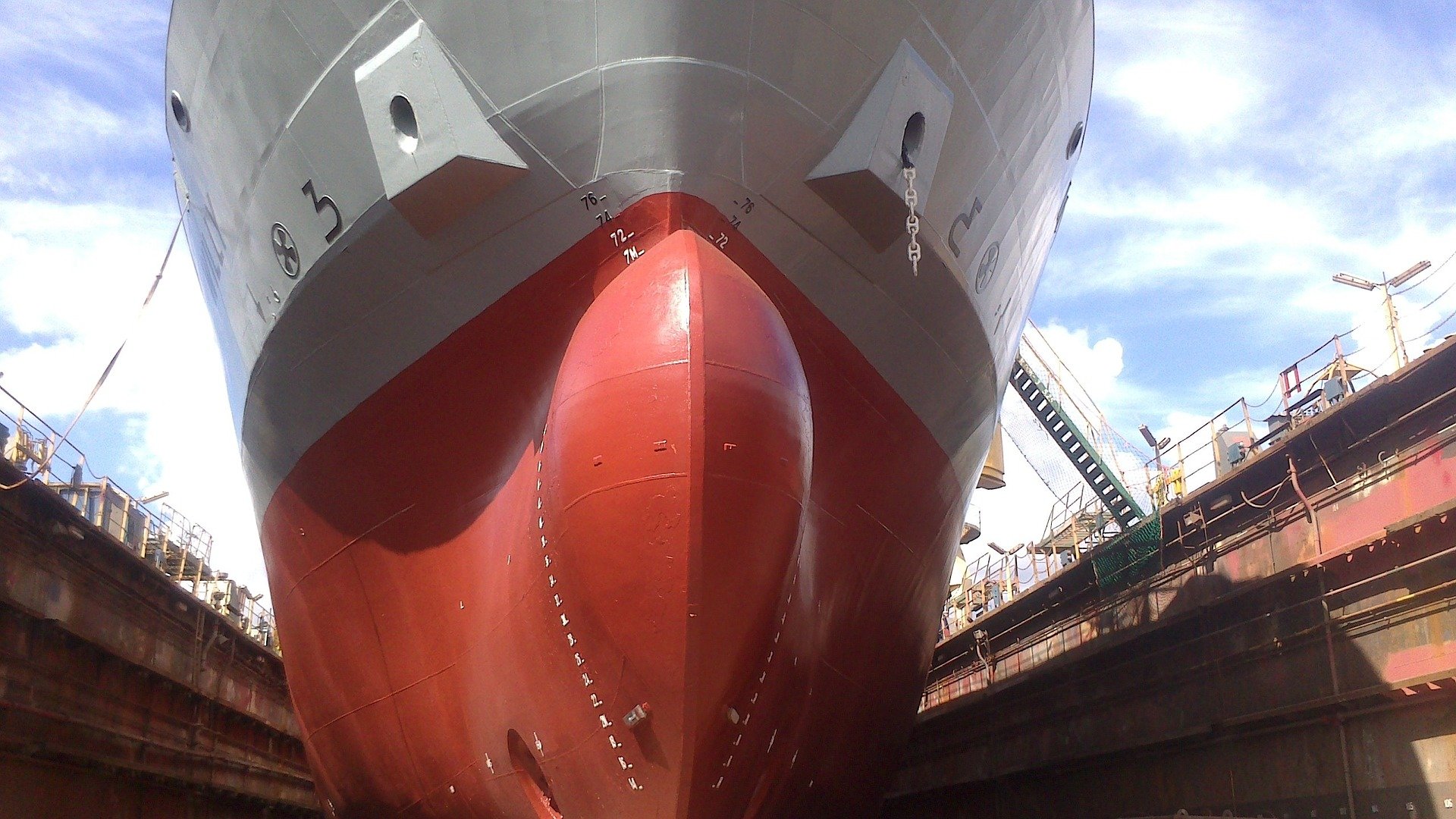 Further Information
ISL Webshop: order current SSMR issue
The ISL SSMR 2023-7 looks at different developments around shipbuilding and can be ordered through the ISL webshop.
The special feature topics of each SSMR issue are:
Issue 1: World Merchant Fleet
Issue 2: Tanker Market
Issue 3: Bulk Carrier Market
Issue 4: Container Shipping
Issue 5: General Cargo and Container Shipping
Issue 6: Passenger and Cruise Shipping
Issue 7: Shipbuilding and Shipbuilders
Issue 8: Major Shipping Nations
Issue 9: World Seaborne Trade and World Port Traffic