International hydrogen cooperation between Bremen and Tasmania initiated
On September 15, 2023, the Bremen Senator for Economy, Ports and Transformation, Kristina Vogt, and the Bremen Senator for the Environment, Climate and Science, Kathrin Moosdorf, together with Guy Barnett MP, the Tasmanian Minister for Energy and Renewables, signed a declaration of intent on cooperation in the area of hydrogen and related topics. On behalf of ISL, hydrogen expert Dr. Nils Meyer-Larsen took part in the virtual ceremony. 
The collaboration aims to advance knowledge exchange and joint efforts to promote green hydrogen technologies. Senator Moosdorf welcomed the fact that science will be a central part of this cooperation. According to her, there are many common topics on which researchers from both regions can cooperate. The transfer of these research results into the economy and society will create significant added value. ISL will support this process by contributing its extensive expertise, which has been developed within many projects in the field of hydrogen and PtX fuels, to the cooperation with Tasmania.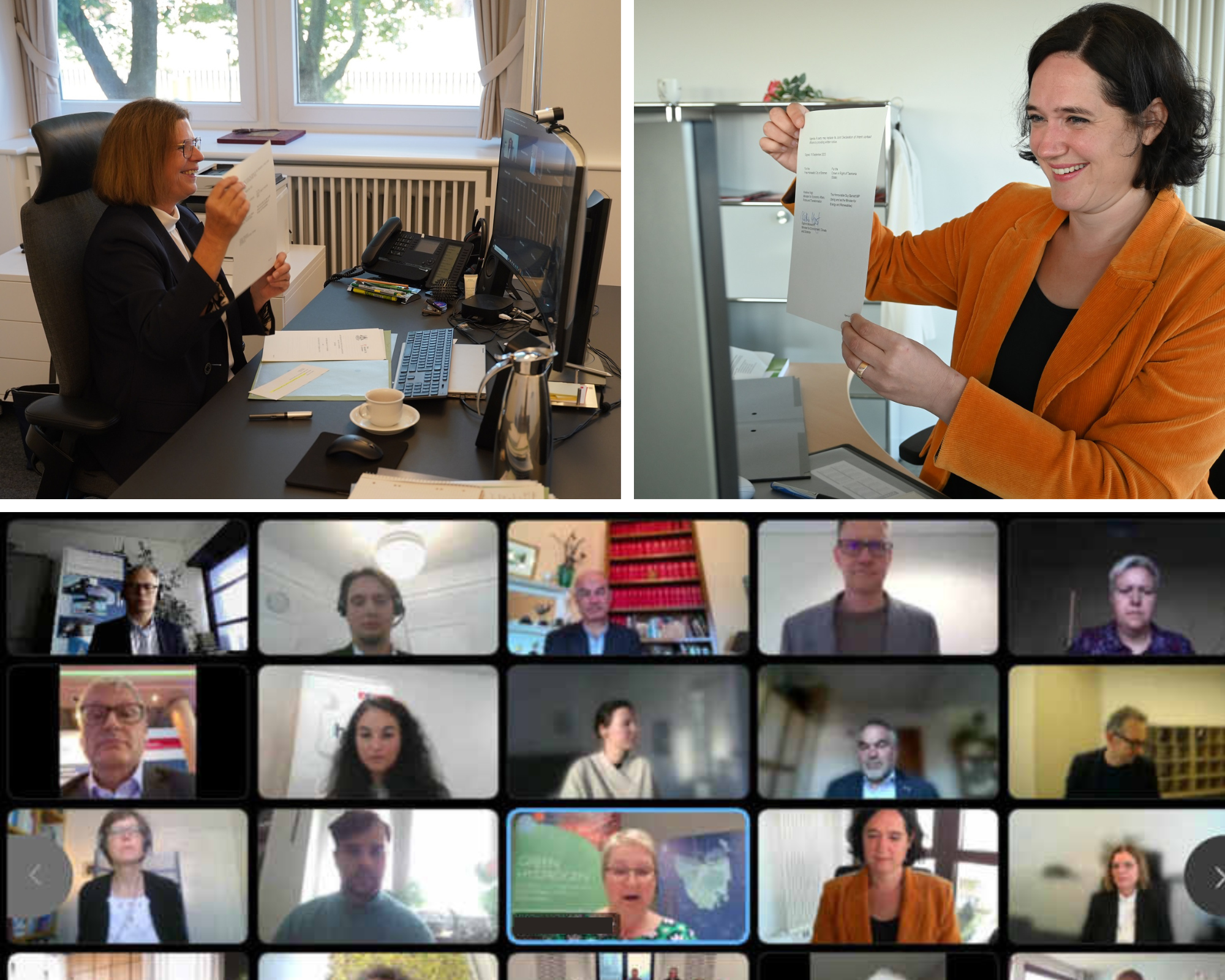 Senator Kristina Vogt (left) and Senator Kathrin Moosdorf (right) with the signed Memorandum of Understanding. Photos: Economic Department